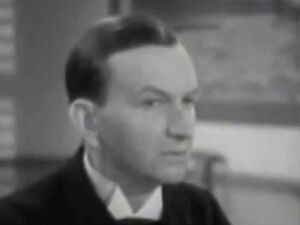 Kapitänleutnant Kampenfeldt was a Kriegsmarine officer who Dickie Randall spoke to whilst impersonating Major Ulrich Herzog. Kampenfeldt referred him to his superior, Korvettenkapitän Prada.
His name is spelled "Kampenfeldt" in the credits, but "Kampfeldt" on his office door.
Kampenfeldt's officer door identifies him as a kapitänleutnant, whilst he wears the insignia of an oberleutnant. Dialogue simply calls him "Commander Kampenfeldt."